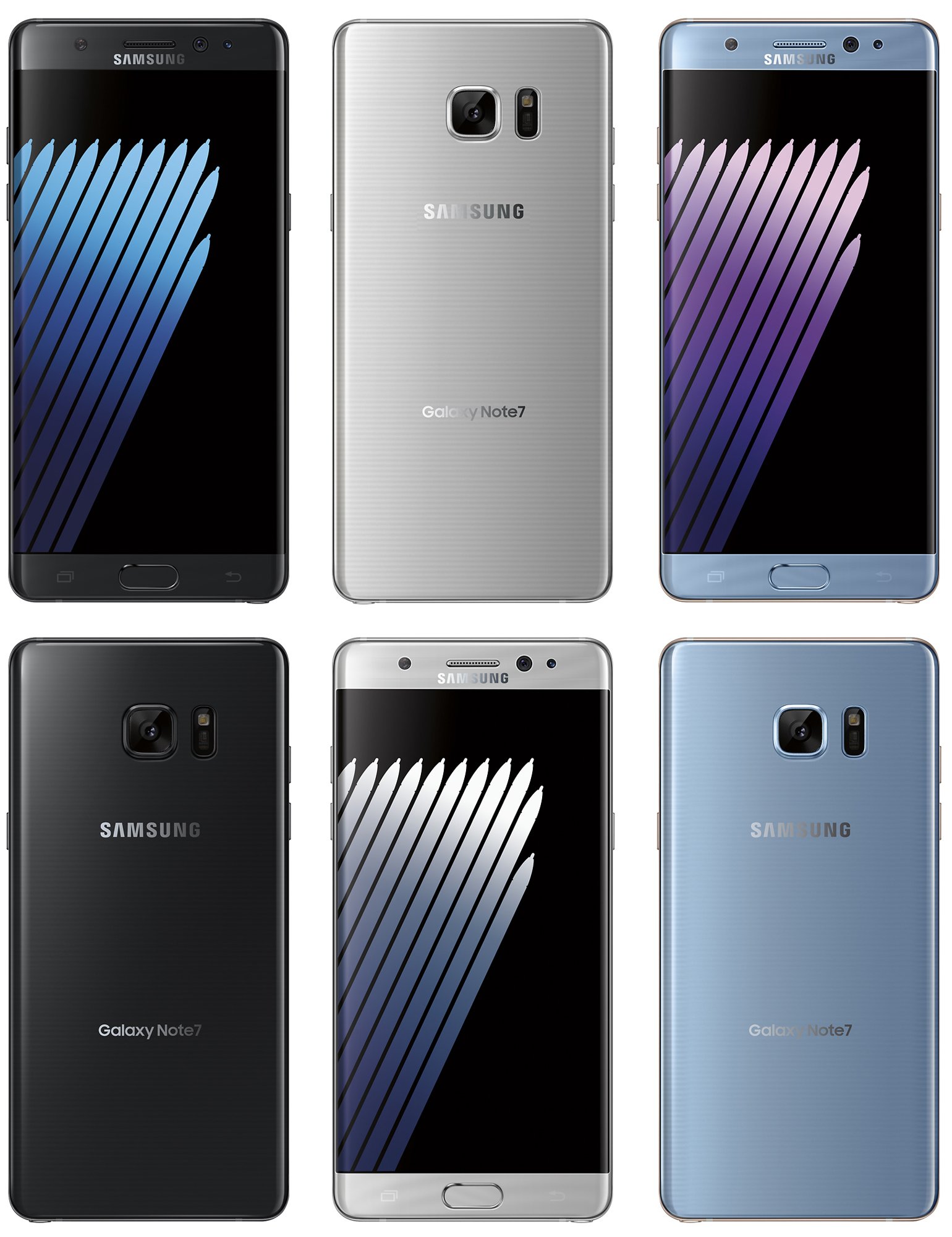 TWITTER: Evan Blass
So this past week has been quite exiting for Samsung users, as several leaks of the Galaxy Note 7 make it apparent that a impressive device is on the horizon. Yes, Samsung is skipping Note 6 and skipping to 7, in order to match up with the S series of the manufacturer. But asides the name, Samsung is doing some very revolutionary work.
If the past is any evidence Samsung was not as receptive to its costumers in the past, but it has taken a massive U-Turn with the release of Galaxy S7 and Galaxy S7 Edge. Two devices I am personally a huge fan of, and this is shocking as I am as big as a Apple fan comes. But Samsung has shocked its costumer base with several new features in its S7 series and an improve body. However, if the S7 series has been an excellent addition to the Galaxy S series, what will the Galaxy Note 7 bring to costumers?
With the release of the Galaxy Note 7 being near, there have leaks indicating the phone having a eye scanner, that's right Samsung is going all out with an Iris Scanner! But now comes another rumor, the new Samsung flagship might be sporting dual curved sides.
SEE ALSO:
Galaxy Note 7 will use your eyes to unlock
Android Authority
has recently release images of what they claim is a Galaxy Note 7's front panel, the images on Android Authority come from famous tech leaker
@Onleaks
, thus there is a solid chance that this dual curved screen will turn into reality once the phone launches.
IMAGE: Android Authority
But if we have learned anything from the S7 Edge, a curved screen was a must for the Note 7. Another similarity can be seen in the circular cutouts on the top bezel, couple extra in comparison to the S7 Edge's camera and proximity sensor cutouts, but it could simply be due it being a Note. There is also a noticeable difference between the S7 and Note 7 fingerprint sensor with a less box-like shape.
But wait, the extra cutoff can be for the iris scanner released last week!
IMAGE: Android Authority
Only so much can be speculated before the actual launch, but it definetly seems like Samsung is ready to release yet another powerful device by the recent spec leaks.
The Note 7 is rumored to have a 6 GB RAM, 5.8-inch Quade HD Super AMOLED display, 64GB of internal storage (yes, you can expand via microSD up to 128GB), the phone will also be a fast one with Qualcomm's Snapdragon process (Maybe similar to next
Nexus, HTC's Marlin
), it will also have a larger battery of 4,000 mAh. The camera is said to be the same as the S7 series with a 5-megapixel selfie camera and a 12-mp rear camera.
We can expect the release to be sometime in the Fall, most probably before the IFA electronics show in Berlin during September.
Have something to share? Tell us in the comments.