IMAGE: TWITTER
Okay so this is really becoming a trend, what am I talking about? Stickers obviously. Every company from Facebook with its messenger to Apple with it's messages app. Stickers have become a universal standard in the valley, but why? What is so attractive about adding random cartoon on top of real life images or just simply expressing yourself through these cartoons...well the truth is that no one really knows without conducting experiments, however this much can be said for sure: stickers are here to stay and grow.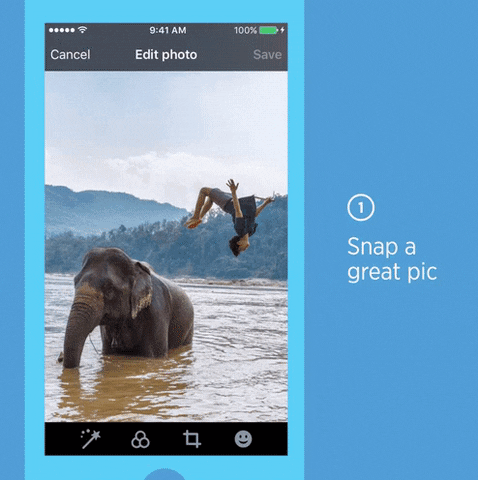 IMAGE: GIPHY
Following the trend Twitter just announced its addition to stickers, known as #Stickers. Yep, how could Twitter leave the Hashtag that helped it make it. Anyways, the new feature from Twitter allows users to add stickers on top of the photos they tweet. Also, there stickers will be resizable similar to Snapchat.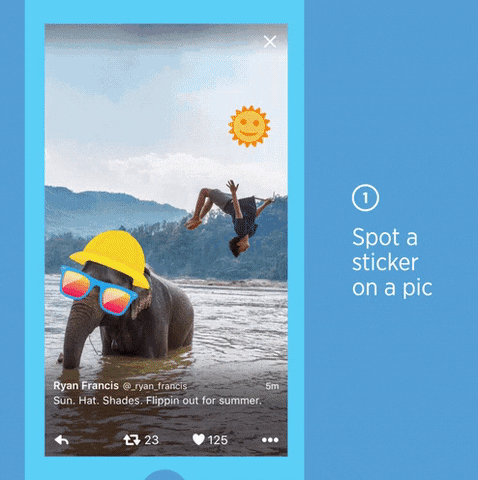 IMAGE: GIPHY
But you can get more excited if you're a stickers fan, as these stickers won't just be additions to your photos, Twitter does not like to go the mundane path and decided to make them visual hashtags that allow you to click on the given sticker and find tweets that have used that sticker. How cool is that? I gotta give it to Twitter that this might not be enough to save them from themselves, however it is a start.
The new feature will be rolling out to iOS and Android apps in the next few weeks.