Alright time to be honest, I have not been a fan of iMessage ever. One of the few things I have always felt that Apple could have done better with. Especially taking into account what competitors Facebook Messenger and Whatsapp have done with their services.
However, WWDC '16 changed my opinion towards the app (For now, till I download the developer preview). The new Messeges update from Apple is simply...MAGNIFICIENT.
The new updates have enabled the app in so many ways that are relevant, yet new to many users. For instance, Facebook Messenger had released stickers a long time ago, however Apple has surpassed its rival by allowing users to install apps and have emoji's and stickers from the App Store integrate into the native messages. This is similar to Facebook, however Apple's Messeges allows users to seamlessly paste stickers into photos, send them as images, or even create their own app if they are artists (No Code required)! How awesome is that?
This is a clear example of how Apple has truly become quite creative and has chose to give the audience what they have always wanted - More control over how they share. Making the experience even more personal to users. But of course Apple did not stop there.
The new messages app comes loaded with these awesome features:
Now you can write a message and get automatic highlighted words that can be replaced with an emoji (My god that is convenient).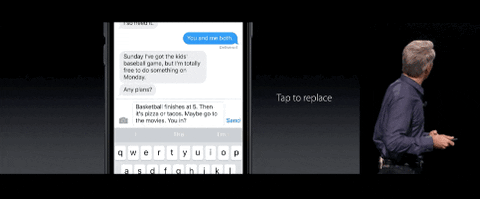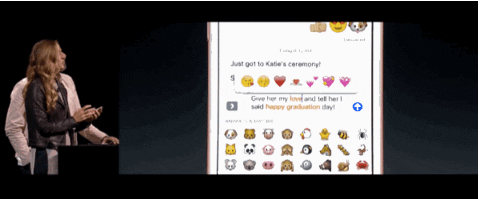 2. Bubble Effect - You can now add more emotion to your messages and make your bubbles more personal by sending them "softly," "loudly" and much more.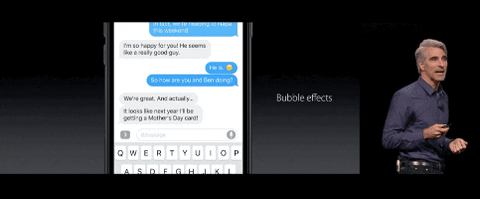 3. You can now surprise users with hidden ink, which hides your message and requires users to slide their finger across in order to reveal. Also, you can now send your message with a full screen effect which is as cool as it sounds. You can basically say Happy B'Day with some actual fireworks!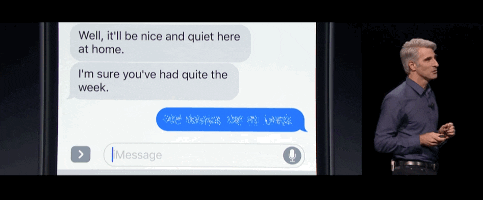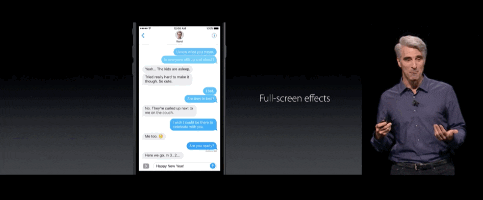 These are some of the AWESOME APPLE moments from the messages presentation. It is no surprise that apple has also done some under-the-hood updates. And has optimized the application to work beautifully with 3D touch right from the lockscreen.
The iOS 10 preview will be available to developers today, to beta in July, and to all users in Fall.
Images: Giphy